PHOTO: Ugly, Rare Shark Caught Off Florida Coast
Oh man… this shark is UGLY!
A shrimp fisherman, off the coast of Key West, recently caught a goblin shark. It is only the 2nd of it's species ever caught! Shark expert John Carlson, a National Oceanic and Atmospheric Administration research biologist, commented, "We know little about (goblin sharks) -- how long they live, how fast they grow." (Source: cnn.com)
Check him out… ICK!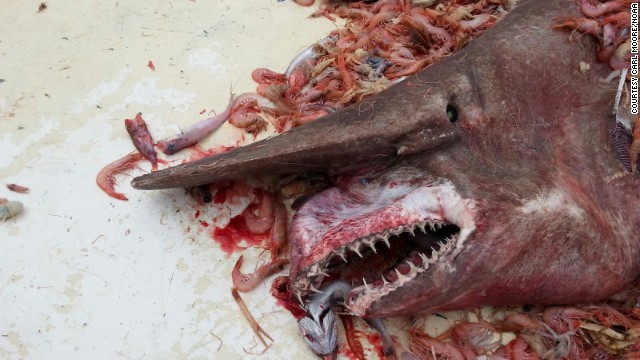 Source: cnn.com
Thumbnail source: Getty Images