VIRAL RIGHT NOW: Epic Yoga Pants Prank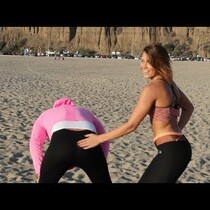 WOW! These guys FREAK when they find out the truth about these yoga pants!
We were dying laughing watching this ...the guy shows off his butt in yoga pants, just to see the reaction of people when they realize he is not a woman.
Check it out: