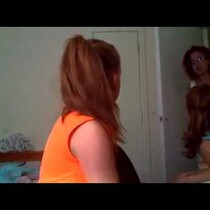 Posted August 25th, 2014 @ 5:18pm
These sisters are talking about their favorite artists, only one (or both) of them forgot to flush the toilet.
Mom's not happy about it and uses some words your more uptight co-workers may not like...Yeah, it's NSFW.
Oh, and mom's got a wicked Scottish accent!!!