Guess Who's Gonna Be On 'Girl Meets World'!!!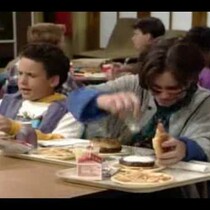 Posted March 13th, 2014 @ 9:51pm
When the show returns to the Disney Channel, it's gonna be just as nerdy!! Everyone is pumped about this spinoff of "Boy Meets Girl" because it was a childhood classic!! Well, not only are Topanga and Cory back, but now MINKUS!!! Lee Norris is set to reprise his amazing role saying, "I've had a great time being back on set with some of my old friends."