Reporter Thinks Ice Storm is the End of the World!!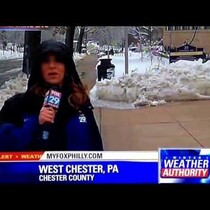 Posted February 6th, 2014 @ 8:56pm
This goes into that category of "Seriously Philly"?!? This Fox Reporter seems to think the End of the World is here. She got way to into the story. I felt like I should run to the super market and to my bomb shelter after this!