100 Year Old BFF's Share Hilarious Thoughts on Pop Culture!!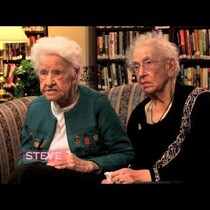 Posted February 13th, 2014 @ 9:07am
Old people talking about pop culture is a gift to the world!! These two 100 year old BFF's Irene Cook and Alice Jensen were asked about selfies, North West, Justin Bieber and MORE on THE Steve Harvey Show!! They even discussed TWERKING!! HAHAHA you will absolutely LOVE THIS!!