2 Year Old Basketball Prodigy!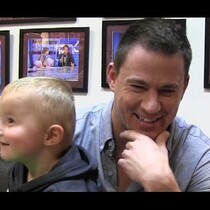 Posted February 7th, 2014 @ 2:13am
This is INCREDIBLE!!!
This little boy will warm your heart and inspire you to wake up every day and strive for greatness!! REAL LIFE PRODIGY!!
There are no words to describe what you're about to watch!! How on earth does he do that??