Ariana Grande Sounds AMAZING Singing With Japanese Beat boxer!!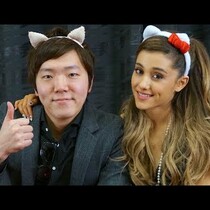 Posted February 13th, 2014 @ 3:44am
The ridiculously talented Ariana Grande sang Baby I while Japanese beat boxer HIKAKIN beat boxed his ass off!! The sounds coming out of his mouth are jaw dropping!! And of course she sounds as beautiful as EVER!!