Did Zac Efron Just Admit To Taking Viagra?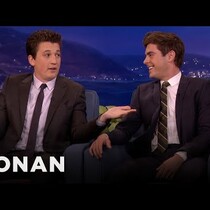 Posted February 5th, 2014 @ 1:50am
Zac Efron and Miles Teller were having an interesting and very revealing convo with Conan about Viagara. Zac and Miles share some hilarious stories about "friends" who've apparently tried a half of a half of a half.