MUST WATCH: 7 Year Old Amazing Billie Holiday Cover!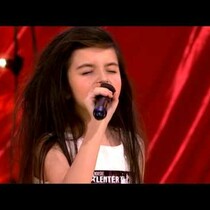 Posted March 11th, 2014 @ 2:53am
HOLY MOLY!! Angelina Jordan Astar is one AMAZING 7 year old. On Norways Got Talent she channeled singer Billie Holidays soul with her rendition of Gloomy Sunday.
Whether you like or even know the song you will be blown away!!