WATCH: Miley Cyrus Singing "Baby Got Back" At Karaoke!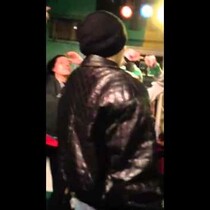 Posted March 19th, 2014 @ 3:29am
Love or hate on Miley Cyrus, its clear she is having the time of her life. Check out this video of her singing karaoke on her day off at Cats Meow in New Orleans!
Her tune of choice- "Baby Got Back" by Sir Mix-A-Lot!
LOVE THIS!! I kind of want to experience just one night of partying with Miley. She knows how to let loose and have fun!