Bloody Mary Festival Returning To NYC For 5th Year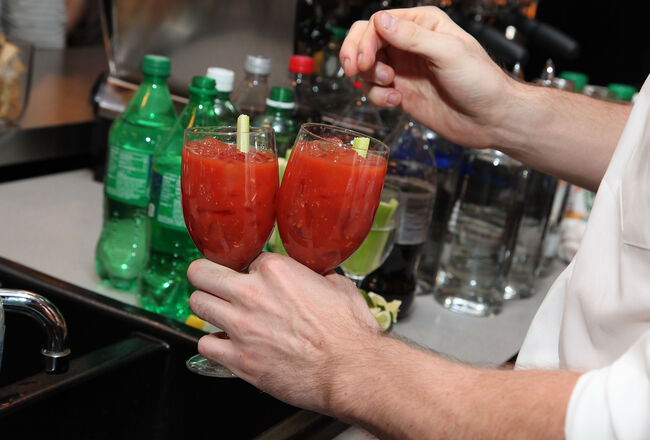 This Sunday, New York City will be hosting it's fifth annual Bloody Mary Festival.
This Sunday at Grand Prospect Hall, NYC will be all about the bloody mary's. Every bloody mary you drink will be from notable restaurants in the area like Amanda Cohen's vegetable-centric Dirt Candy, Greenpoint seafood shack Lobster Joint, hip Alphabet City bar Loverboy and the Lower East Side's new Lebanese spot, Lil' Gem, and a vote for the cocktail that wins the "People's Choice Award." Everyone that attends will also enjoy a "bagel and cheese" station. How can you not want to get in on that NYC Bagel!
This Bloody Mary Festival tradition started in 2014 in New York, but in the past 5 years it has expanded to 10 other cities in the U.S. Created by a local Park Slope, husband and wife team, Evan and Yunna Weiss, the two left their corporate jobs to manage the event full time. "The Bloody Mary is the only brunch cocktail that can be made in so many different variations: the options for ingredients, flavors and garnishes are endless," Yunna Weiss says. "There are really no limits to what can make an amazing Bloody Mary."
Tickets are available here!
Brady At Night
Brady is a typical 23 year old who spends way too much time on his phone.
Read more