Noah Cyrus Reveals Why NC-17 Hasn't Been Released Yet
Noah Cyrus is obsessed with the new puppy she adopted at our iHeartRadio Music Festival, which she adorably named Foo. Noah cannot get enough of her dog and has even been told by the vet that she is "babying too much!" How can you not constantly hold that cute puppy, though, it's seriously adorable. Even Mo' Bounce had to get in on the puppy love because he has two dogs of his own at home. Foo was definitely a natural when it came to his first Z100 interview!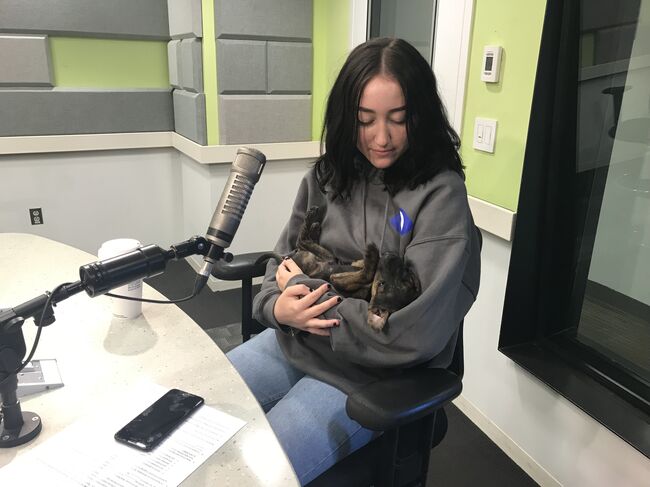 Noah is living it up right now and we could not be more proud. She just played the world famous Madison Square Garden while opening for Katy Perry on her WITNESS Tour. She is also killing it on her new song 'Again' featuring XXXTENTACION.
When it comes to her upcoming album, thoughm there is no official date yet for NC-17. "I literally don't know when it's coming out," says Noah. She may not have the tracks in order yet, but we all know it has to get done before the singer turns 18 on January 8th.
We can't wait to hear it all, Noah! Make sure to catch her full interview with Mo' Bounce above ⬆️

Mo' Bounce
Mo' Bounce is on air in the afternoons at Z100 New York, weekdays from 2pm - 6pm!
Read more