NYC Bans Cars From Central Park
Last Friday Mayor de Blasio announced that New York would be taking another step toward its initiative to prioritize people over cars throughout the five boroughs. Starting June 27th of this year, all roads below 72nd street in Central Park will be close to vehicular traffic. With the exception of just four frequently used cross-town roads (66th, 72nd, 86th, and 96th), cars will be banned from Central Park.
In his statement, Mayor de Blasio explained that "For more than a century, cars have turned parts of the world's most iconic park into a highway. Today we take it back."
This move is one of many that the city is making to turn NYC into a more green-friendly environment, says the city's Senior Director of Climate Policy and Programs Daniel Zarrilli,
"Making Central Park car-free will ensure that everyone who enjoys the park will enjoy cleaner air and improved safety in support of the City's sustainability and climate goals. We are prioritizing the safety and the health of the millions of parents, children and visitors who flock to Central Park."
This isn't the only decision the city made to work towards a cleaner, more people-friendly environment. They're also focusing on making the city more bicycle accessible and promoting alternative ride options.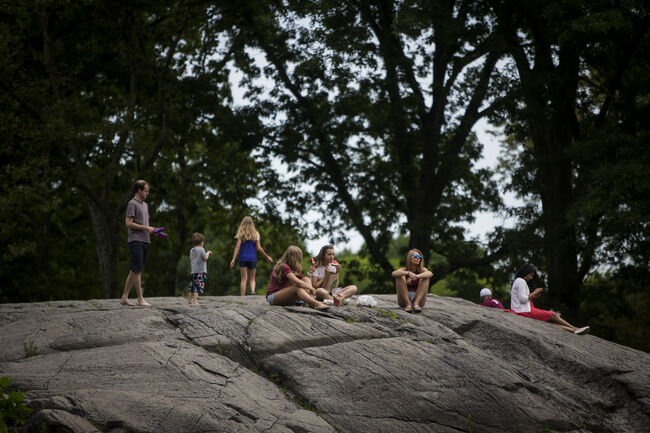 New York is notorious for having safety issues when it comes to cyclists and pedestrians, but the city is shifting focus to protect these members of the traffic community and create easier and safer ways to get around.
Mayor de Blasio said,
"As cycling continues to grow in popularity for commuting, deliveries and tourism, we are seeing the demand for pedal-assist bicycles that can help cyclists travel longer distances and more easily climb steep hills. With new and clear guidelines, cyclists, delivery workers and businesses alike will now understand exactly what devices are allowed."
Not long ago it was legal to own an e-bike, or an electric powered bike, but it was illegal to use it in the city. Under this new plan, the city is working to create an affordable version of the bike that stays under 20mph and is legal to use on the streets.
JUMP is a bike-sharing start up that began in NYC and is already implemented and successful in other cities like San Francisco, Washington DC, and Sacramento. The success comes from the pedal-assist bikes they use which are much easier for people of all ages and those with disabilities to use.
With a failing subway system, New York has to work fast to create and support better alternative modes of transportation -- its also pretty cool that we're moving to greener options.

Mo' Bounce
Mo' Bounce is on air in the afternoons at Z100 New York, weekdays from 2pm - 6pm!
Read more