Where To Take Advantage The Benefits of National Donut Day
Donut lovers across the country are celebrating the most sacred of holidays, National Donut Day! Companies are taking sweet advantage of the day by offering up something that anyone who loves donuts would enjoy...FREE donuts! Here's some of the places you can scoop up a free donut to celebrate the holiday with:
1. Dunkin Donuts
How could to king of donuts not participate in a day like this? All day long on June 1st you can pick up a free donut of your choice with the purchase of any drink! If you're in NYC, there's a good chance you don't need a map to find your nearest shop, but incase you're not navigationally inclined, click here! (Take that, Starbucks)
2. Krispy Kreme
No purchase necessary here, just grab the snack of your choice and descend into sugary bliss!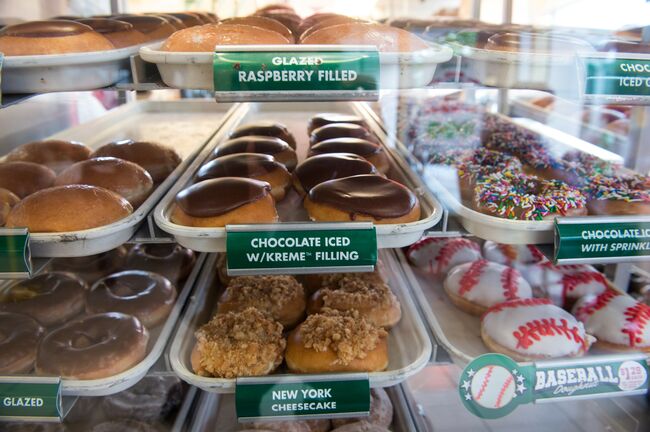 3. Walmart
Never heard of this before, Walmart sells donuts? Are they fresh? Does it matter? They're free all day on June 1st. So pop on in to your local superstore, grab a Boston Creme, and watch some nonsense go down.
4. Papa John's
You read that right, Papa John's -- the pizza chain -- is getting in on the donut day action. Starting June 1st the chain is adding donut holes to their menu, coated in cinnamon, sugar, and caramel creme. They'll normally sell for $4.99 for a 10-piece, but on National Donut Day anyone who purchases a pizza online will get a free order of donut holes!

Mo' Bounce
Mo' Bounce is on air in the afternoons at Z100 New York, weekdays from 2pm - 6pm!
Read more