1 in 4 Americans don't know anything about their car
A survey conducted by Cooper Tires of 2,000 American drivers has essentially confirmed that majority of Americans don't know anything about their cars. Nearly a quarter of all people believe they are taking a risk when hitting the road because of an underlying mechanical issue they don't know how to fix!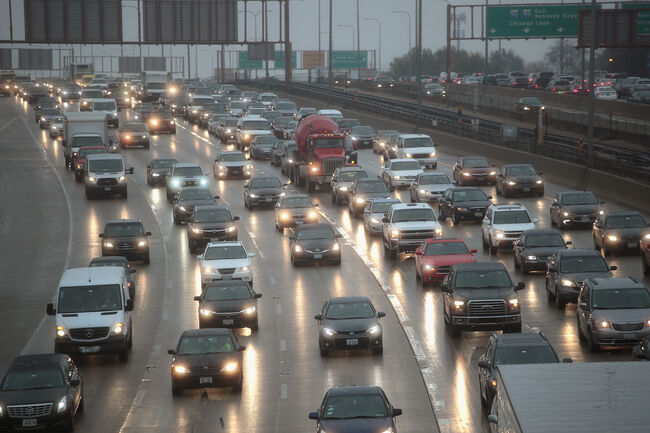 One in three Americans don't know how to change a tire and nearly half of American car owners aren't confident they'd be able to change their car's oil.
Forget actually doing something... let's take a step back and just open up the hood. Well, according to the study, 41 percent of people weren't even able to identify a car's engine.
So you figure if people aren't confident in fixing their own cars, they'll take it to a mechanic to get looked at, right? Wrong! According to the study four in ten Americans won't even take their car to the mechanic because they are afraid they won't be able to afford the repairs.
Although I am a car guy myself, you know what would be super convenient? A NASCAR pit crew to follow behind me wherever I go. Think about it, that'd be so awesome. I could get everything in my car fixed in 13 seconds and I wouldn't ever have to leave the comfort of my driver's seat! It's like New Jersey and their gas pumping laws times a thousand.
Director of Marketing for Cooper Tires, Jessica Egerton says, "Although many Americans have a lack of confidence and knowledge when it comes to vehicle maintenance, it's important to plan ahead and take initiative. Don't wait until there is an issue with a vehicle. It's why Cooper Tires is passionate about helping educate and empower car owners across the country."
A high point in the survey? 83 percent of millennials are CONFIDENT they could connect their phone to their car. At least the hard stuff is taken care of.
Photo Credit: Getty Images

Mo' Bounce
Mo' Bounce is on air in the afternoons at Z100 New York, weekdays from 2pm - 6pm!
Read more