How much damage has The Rock caused in all of his movies?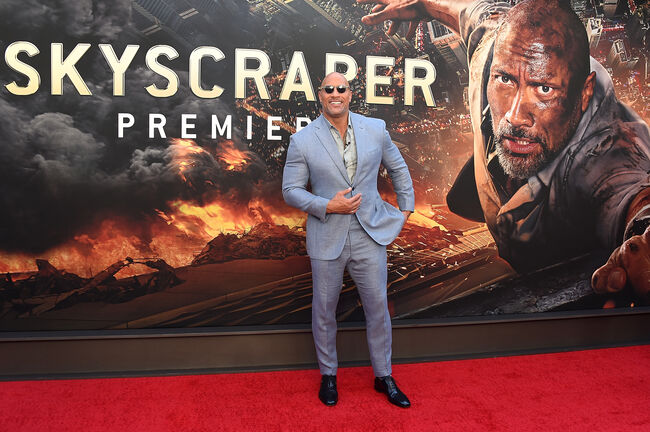 The Rock is a dangerous man. We know that. With wild action and destruction sequences in almost EVERY movie he's been in, he's no stranger to demolition. Everywhere he goes, destruction follows. But just HOW MUCH damage has he caused?
Movie experts at Rotten Tomatoes have determined that The Rock has caused up to $12 Trillion worth in damages over the course of his movie career!
The study took into account everything from the loss of real estate that comes with entire cities being destroyed to the cost of new drywall and bullets blindly fired out of a chain gun.
This is from Rotten Tomatoes: "(A note on methodology: We took exhaustive notes, then compared the damage to modern-day natural disasters, and researched the prices of vehicles, drywall, yachts, plexiglass windows, and more. When it came to movies like The Scorpion King and Hercules, which destroy fictional historic artifacts, we used online resources to help guide our estimates.)"
Total Damage Bill: $12,213,644,538,000.
Most Destructive Movie: San Andreas (at least $10,000,000,000,000). The western seaboard of the United States is rocked by earthquakes — cities, power grids, and more crumble.
Least Destructive Movie: Jumanji: Welcome to the Jungle ($18,000 in virtual world dollars). The world is virtual, which keeps the destruction cost low.
Most Destructive Moment: G.I. Joe: Retaliation ($2,000,000,000,000-plus). London is destroyed, which adds up.
Check out the extensive breakdown of The Rock's movie destruction here:
https://editorial.rottentomatoes.com/article/dwayne-johnsons-12-trillion-movie-damage-bill/

Mo' Bounce
Mo' Bounce is on air in the afternoons at Z100 New York, weekdays from 2pm - 6pm!
Read more