Teens Are Obsessed With These 5 Food Chains
There is a new supreme leader when it comes to American teen's favorite fast food establishments, and although its an interesting choice, we're really not surprised.
Investment firm Piper Jaffray released its biannual survey studying teen preferences and for the first time ever, Chick-fil-A has taken the top spot among teens. The restaurant was #1 among upper-income teens in an earlier study this year, and now teens in average-income households are going nuts for the chain too!
Restaurant companies are fighting even harder to win over this generation. Generation Z is crucial to the success of these chains in the future because about 24% of their spending is dedicated to food and restaurants.
Chick-fil-A isn't the only one dominating teens' stomachs, here's the top 5 fast food chains among teens in the US...
5. Taco Bell
With more than 6,000 locations across the country, Taco Bell is pushing the definition of 'fast food,' adding things like frozen rosé to its menu and expanding its vegan options!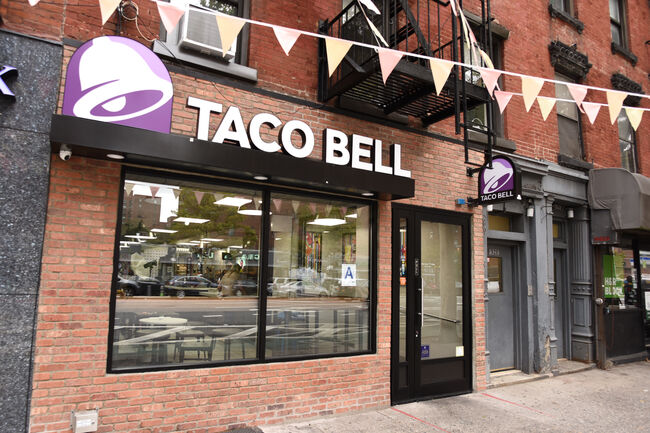 4. Chipotle
Making a comeback among the teens of our country, Chipotle is incentivizing app downloads with free guac and even testing drive-thrus at some of it's locations!
3. McDonald's
McDonald's has been racing to improve its reputation by removing artificial ingredients from its menu and enhancing the design of most of its stores.
2. Starbucks
Understandably, after the major PR issue they faced earlier this year when two men were arrested in a Philadelphia store for waiting there, Starbucks has taken a hit to its reputation and thus, a hit to its rank on this list.
Previously #1 among average-income teens, Starbucks falls to #2.
1. Chick-fil-A
With average sales per restaurant reaching $4.4 million, Chick-fil-A is one of the most profitable fast food chains in the US. Thats not shocking though, as the chain has always ranked high in food quality and customer satisfaction.

Mo' Bounce
Mo' Bounce is on air in the afternoons at Z100 New York, weekdays from 2pm - 6pm!
Read more