Black Friday Is On The Brain
We haven't even laid Halloween 2018 to rest yet and stores are already announcing their open hours for the Thanksgiving/Black Friday weekend. The fourth Friday in November, the day after Thanksgiving, has traditionally been the indicator for the beginning of the holiday shopping season. While it has been a big shopping day since the early 1960's, it didn't really earn the title of Black Friday (or reach the level of crazy) until the early 2000's.
Until 2011, stores would open their doors a bit earlier than usual, mostly around 5:00 or 6:00am, slowly creeping to earlier hours like 4:00 or 3:00am. It was taken to an extreme when some big box retailers like Kohl's, Target, Macy's and Best Buy opened at midnight. The next year, stores like Walmart announced that they would open at 8:00pm on Thanksgiving night, staying open all the way through Black Friday.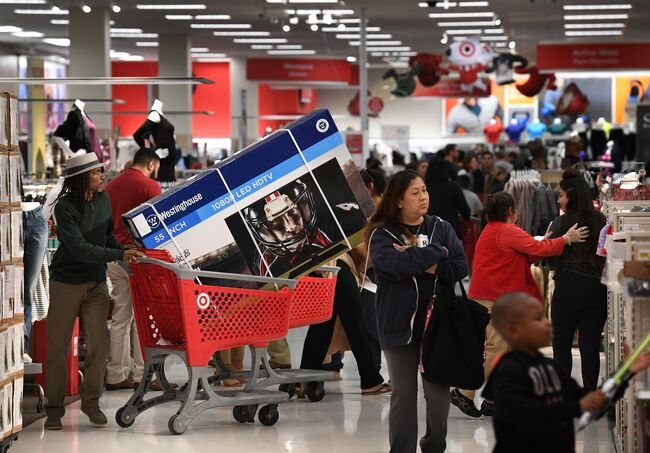 Each year since, retail workers and retail shoppers both cringe and wait in excitement to see how early stores will open for the shopping holiday.
This year Kohl's announced that their stores would open nationwide 5:00pm on Thanksgiving while several other stores announced that they would be observing the holiday and opening only on Friday.
Wondering where you get to shop and when this holiday season? Check out this list for stores open and closed on Thanksgiving!

Mo' Bounce
Mo' Bounce is on air in the afternoons at Z100 New York, weekdays from 2pm - 6pm!
Read more