Ciara Talks The Stigma Around Being Pregnant In The Music Industry
Ciara truly has it all. She has fashion sense, a beautiful family and loving husband and now she is a BOSS in the music industry as the CEO of her own label.
Beauty Marks Entertainment may have only just begun but it has the girl boss we need in this world running it. This is "the most important project of my career," says Ciara in the Z100 studios with DJ Mo' Bounce. It is the first time Ciara has taken control and been the CEO of her own company, a label to put out her music. When explaining the name of the company Ciara says "The idea is... the idea all the scars from the obstacles you face in life are your beauty marks," she continues, "whether it's a young girl or a boy... why not YOU."
How did all of this come together? It "Happened by way of perfect timing... God's timing," says Ciara. Ciara was in the process of negotiation with her label while she was 3-months pregnant. Her and husband, Russell Wilson, talked about her venturing off and starting her own label. "He was super supportive," says Ciara about Wilson. 'This is the most beautiful time in your life,' she explains Wilson said to her.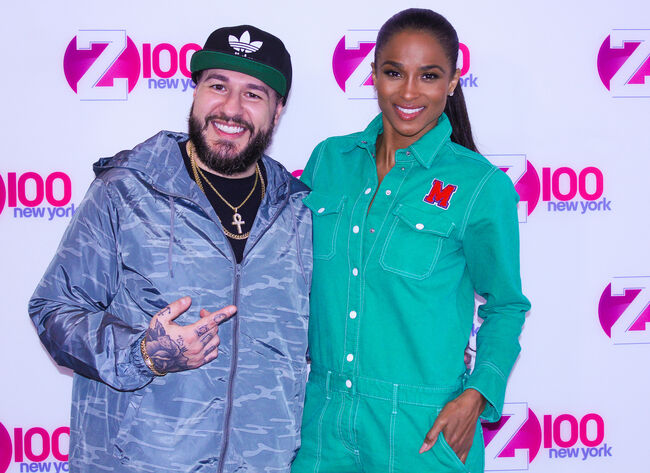 Ciara explains that when you're pregnant in the music industry or any industry people have an image of what you want to become and what you want to do when it comes to being a parent. "We can do anything," argues Ciara. Ciara even recorded her new song Level Up while she was 8 months pregnant.
This isn't the only boss move Ciara has made recently. She also was just on the April cover of InStyle magazine. "That's a dream come true for me," says Ciara, "It's a blessing and an honor and I'm really proud of that."
All that and more her new interview with Mo' Bounce above!
Photo: Getty

Mo' Bounce
Mo' Bounce is on air in the afternoons at Z100 New York, weekdays from 2pm - 6pm!
Read more