Who Plays Esme Squalor On 'A Series Of Unfortunate Events'?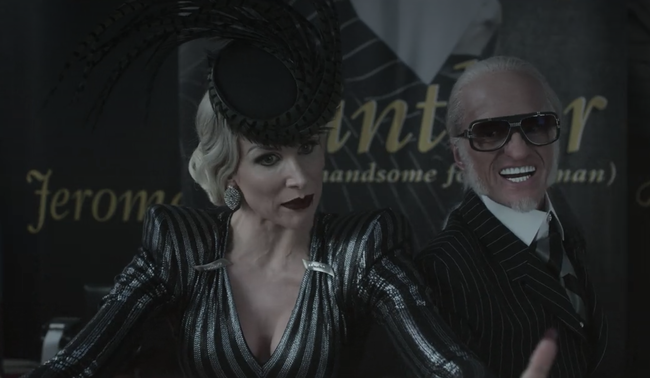 A Series of Unfortunate Events has finally returned to Netflix for its second season and I couldn't be happier. The show picks up right where the first season left off with the Baudelaire children, Violet, Klaus, and Sunny, waiting to meet Vice Principal Nero at Prufrock Preparatory School. It's great to see the familiar faces of the original class, but it's also exciting to meet new characters on the Baudelaire's journey. Season Two introduces us to a few new interesting characters, including the villainess Esmé Squalor. The actress who plays Esmé Squalor on A Series of Unfortunate Events is somebody you'll definitely recognize from her previous work.
Fans of A Series of Unfortunate Events will most likely recognize Lucy Punch, who memory brings Esmé Squalor to life, from one of her earlier roles. She played Hattie, one of the evil step-sisters, in Ella Enchanted back in 2004. Since then she's appeared in a number of other well-known projects, including Dinner for Schmucks, You Will Meet a Tall Dark Stranger, Hot Fuzz, and Bad Teacher. She even took on the evil step-sister role for another spin the film adaptation of Into the Woods. Punch is just recognizable for her big screen work, either. She's appeared in a ton of television shows, as well, including New Girl, Motherland, and Ben and Kate.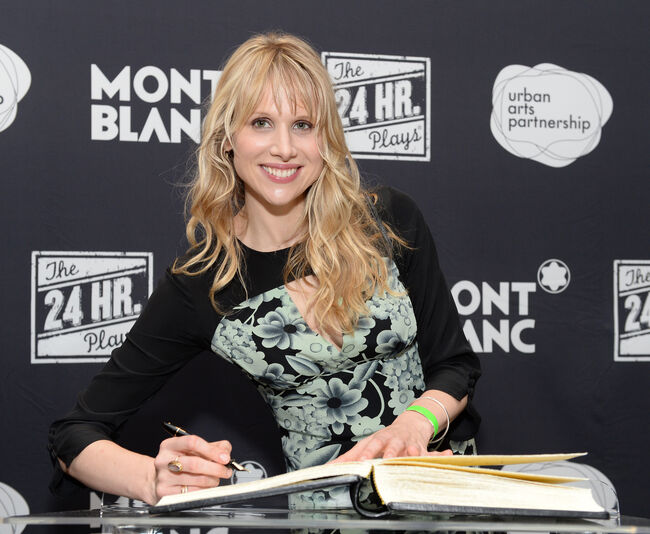 Even though the 40-year-old British actress tends to get type casted, Punch doesn't seem to mind. In fact, she relishes the delightfully evil characters she often gets to play. She told The Guardian "If the character is smug, bitchy, trashy or has dubious morals, call me!" Punch's character on A Series of Unfortunate Events certainly fits that description, so, of course there was nobody better to call than her.
Punch's character Esmé is introduced in the third episode of season two titled "The Ersatz Elevator." Esmé is the sixth most important financial advisor in the unnamed city the series takes place in, as well as an aspiring actress. She adopts the Baudelaire children because adopting orphans has become quite trendy amongst her socialite friends and she's obsessed with what is "in." Of course, things quickly go awry for the Baudelaire's after moving in to Esmé's penthouse apartment.
Unlike most of Violet, Klaus, and Sunny's previous guardians, Esmé's arc continues past the tradition two episode run. If you've read the books, you know that Esmé's characters remains apart of the series until The Penultimate Peril, which is the second to last installment. The events of that book won't be covered in the show until Season 3, so it seems like Punch will be around for the majority of the remaining episodes.