Jenna Dewan Poses Naked For 'Women's Health' Cover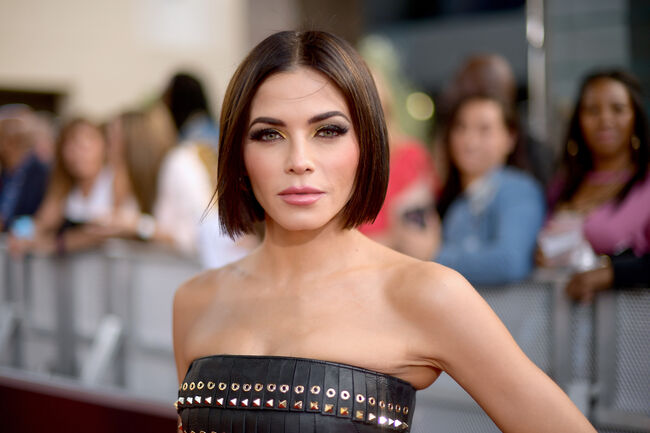 Jenna Dewan has never looked better. The 37-year-old actress / model / dancer posed completely nude on the cover of Women's Health and it's simply stunning. It's not just the cover that features Dewan in the nude, either. The whole editorial shoot within the pages of Women's Health feature her posing completely naked by a house in the dessert.
The text on the cover describing her accompanying interview reads "Stronger than ever, Jenna Dewan, the actress and dancer, bears all." If you're just looking at her cover, you could take this quite literally. The interview inside, however, gives the text a multidimensional meaning. Yes, Dewan is "bearing all" by posing naked for the magazine spread, but she's also opening up about her life after divorcing Channing Tatum.
Dewan revealed that she and Tatum are in a "very positive energy" together after their split. "I think everyone wants to hold on to what's in front of them, but when you open your mind saying, 'I want what's best for myself and my daughter,' you have to be okay with however that looks," Dewan said. "I feel like I've been on a wave of growth. It does look different; it's a new normal, and I really think we'll get used to that."
She went to say that "It's okay for a relationship to change into a new form that is actually better for both people involved, and I think that's maybe what shocked everyone so much—that it can be a positive thing. That was ultimately what happened with us."
She also spoke about all the criticism she gets for being unabashedly sexy on her Instagram account. Whenever she posts of photo of her rocking lingerie or doing anything even slightly suggestive, the mom-shamers come out in droves. Dewan, though, says she doesn't understand that attitude. "Apparently, when you become a mother, you're supposed to leave your sexuality at the door, and I never understood that," she said. "I think there's nothing sexier than becoming a mother. You give life. It's everything. And you don't change who you are inside just because you have a kid."
It's been a challenging year for Dewan, but it ultimately helped her learn a lot about herself. "I did a lot of work healing from the inside out," she said "[and] becoming more in touch with my womanly power. It was always, 'I'm a dancer,' or 'I'm married,' or 'I'm an actress.' Over the last couple of years, it became about learning about myself."