Maluma Makes His VMA Debut With 'Felices Los 4' (And Camila Cabello)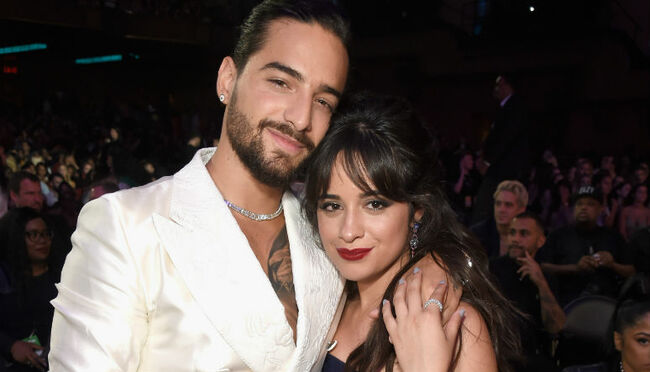 Days after releasing his music video for "Mala Mia," Maluma took the stage at the 2018 MTV Video Music Awards to offer the Radio City Music Hall audience a rendition of his biggest hit, "Felices Los 4," entirely in Spanish.
For his debut performance at the annual music ceremony, Mamula took the stage after introductions from Rita Ora and Bebe Rexha. Opting for his biggest hit, the 24-year-old global sensation started the number solo, before surrounding himself with a number of female backup dancers. Even though he had a string of women to dance with, the singer decided to pay some attention to Camila Cabello, dancing his way around the stage with the former Fifth Harmony bandmate.
Prior to the big moment, Maluma spoke to MTV News about performing at the highly-anticipated event. "I feel super, super grateful because it's going to be my first time performing at the VMAs. It's a huge, huge opportunity for me," he admitted. "I'm going to have the opportunity to be there and give this little Latin flavor to the show. This is like putting the flag to my culture on stage."
Maluma was nominated for two awards at the ceremony — both of which were in the Best Latin Video category. While "Chantaje," his collaboration with Shakira, scored a nomination, he also received love for his clip for "Felices Los 4." The award went to J Balvin and Willy William's "Mi Gente."