Instruments From St. Vincent, The Beatles & More Are Being Exhibited in NYC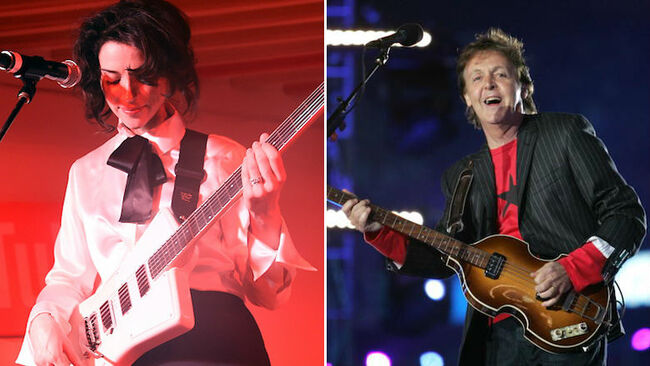 The Metropolitan Museum of Art is teaming up with the Rock & Roll Hall of Fame for a new exhibit that is dedicated to the instruments of rock & roll. Titled Play It Loud: Instruments of Rock and Roll, the new exhibit spans the years 1939 through 2017 and explores the history of rock & roll and the tools that made the genre possible.
More than 130 items will be on display at the New York City museum, including instruments used by The Beatles, Elvis Presley, Chuck Berry, Jimmy Page, Jimi Hendrix, Steve Miller, The Rolling Stones, Metallica, and more contemporary artists like St. Vincent. Curated from 70 private and public collections in the United States and United Kingdom, some of the featured items include famed guitars like Eric Clapton's "Blackie," Eddie Van Halen's "Frankenstein," and Jerry Garcia's "Wolf," as well as drums from Keith Moon's "Pictures of Lily" kit. The instruments will be accompanied by dozens of vintage posters, iconic stage costumes and historic videos.
Other highlights include the "dragon-embroidered costume" Page wore during Led Zeppelin's live shows from 1975 to 1977 and St. Vincent's electric guitar from 2015.
Play It Loud will be on display at The Met April 8th through October 1st, 2019 before moving to the Rock & Roll Hall of Fame in Cleveland, Ohio.
Photo: Getty Images