Here's Why We May Not Get A Kardashian Family Christmas Card This Year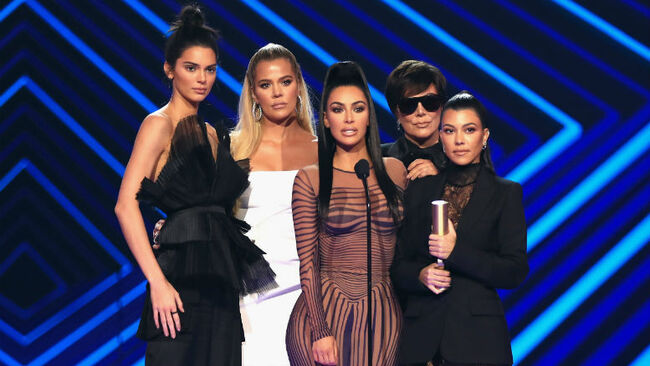 We're almost a month away from Christmas, but it doesn't appear as if we'll be getting a Kardashian family holiday card this year, or at least that's what Kim suggested in a recent tweet.
On Tuesday (November 20), Kardashian responded to a fan who said it seems unlikely the family would gather for the annual tradition considering "the drama that happened last year." Wondering what Kim had to say in response to the theory? "Wow reading my mind," the 38-year-old star replied.
It's not clear what drama Kim is referring to, but if you've been watching Keeping Up with the Kardashians this season, you already know that there's plenty of family issues to choose from. Not only is there the obvious Tristan Thompson cheating scandal, which will unfold in-depth during the Sunday return of the E! reality show, but there's also the drama that kicked off the season when Kourtney almost put a halt to the 2017 card when she couldn't seem to agree on a date and time to shoot the annual holiday photos. Could they have waved the white flag because of last year's debacle?
During her recent appearance on The Ellen Degeneres Show, Kim also revealed how Tristan is handling the latest KUWTK episodes. "It is awkward, especially for maybe Tristan, who isn't used to this," she explained. "Unfortunately, that was what's going on in our lives. So six months later when it replays and they've gotten through what they needed to get through and it's rehashed in front of everyone and everyone's giving their opinions all over again and we're live-tweeting and everyone's chiming in. So that is hard for Khloé and I'm sure for Tristan, but it's our reality."