I don't think that anyone could have expected the craziness that happened when Netflix debuted Stranger Things. The show turned out to be a HUGE smash and a pop culture phenomenon. The kids on the show have literally gone from 0-100 overnight and one of them is starting to feel the effects of it. Millie Bobbie Brown is known for her epic performances as "Eleven" and is arguably the breakout star of the show.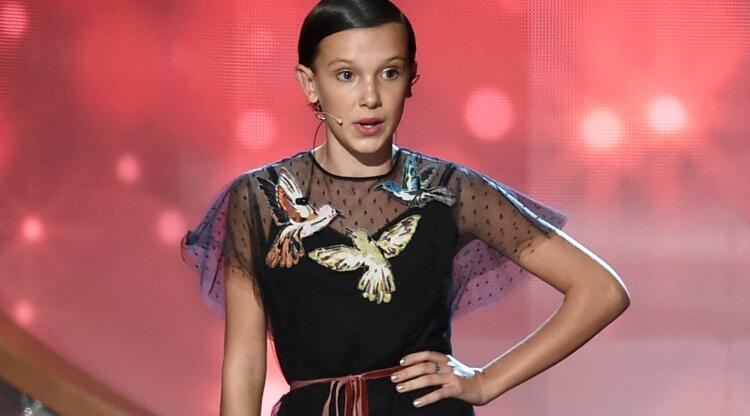 In an Instagram post, the young actress shows that her tireless schedule is starting to take a toll on her. Imagine being at an age where you should be thinking about algebra problems & worrying about who's parent is picking you up in the daily carpool to head home from middle school, but instead...you're a globetrotting, award-winning, high demand actor.
The above video is kinda heart breaking 💔 as she explained:
"I've had to cancel at Collective Con last minute, which is something I've never done and I'm planning on never doing again."

"I just think I've worked too hard and I have to rest as I've had a really long shoot and I'm still filming Stranger Things. I'm sorry to everyone who's going and I promise you guys I'm going to get back to you."
We hope you get the time to chill homegirl. Your health and happiness are always top priority!!