Isabela Merced Takes Over Our iHeartRadio 9@9 Countdown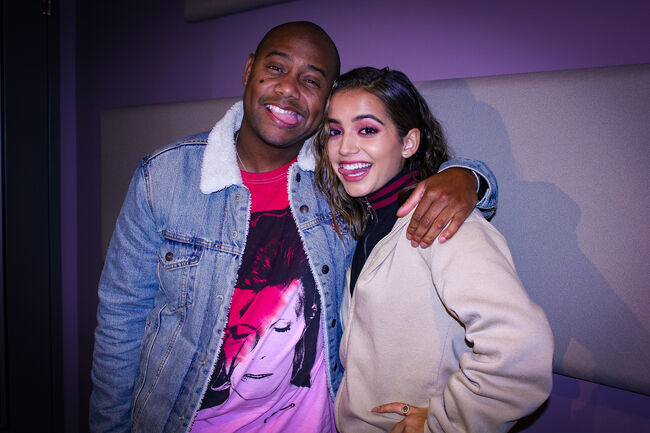 From Cleveland, Ohio, Isabela Merced has known her passion for performing from the beginning. "Really honestly, there wasn't anything I wanted to do," Merced tells Maxwell while taking over iHeartRadio's 9@9 Countdown. "We didn't have cable... I had to sneak over my friends house to watch Disney channel or Nickelodeon." However her love of performing continued when she found herself gravitating towards Shirley Temple. Judy Garland and other performers.
"I sang along with them," she tells Maxwell, "my favorite movie was The Wizard of Oz." Well several years later, Merced is finding herself being the lead in blockbuster hits like "Dora the Explorer," and she also played the lead role of CJ Martin on the Nickelodeon television series "100 Things to Do Before High School."
Now she is taking her performing career to a new level with her own music. Channeling some of her favorites like Jennifer Lopez, Beyoncé, Donald Glover and others that really "know who they are," Merced put out her single Papi.
"The person I wrote this song about was someone I used to work with.... He was learning phrases in Spanish that were really offensive," Merced continues, " I called his name once, and he was like 'no no don't call me that call me papi.' After retelling this story in the studio she realized there was a song in there.
Watch Merced's entire interview and takeover with Maxwell below!

Maxwell
Listen to Maxwell from 6pm - 10pm on Z100 for our '9 At 9'
Read more