Doja Cat Admits "Smino's Verse Is Better Than Any Verse On My Album"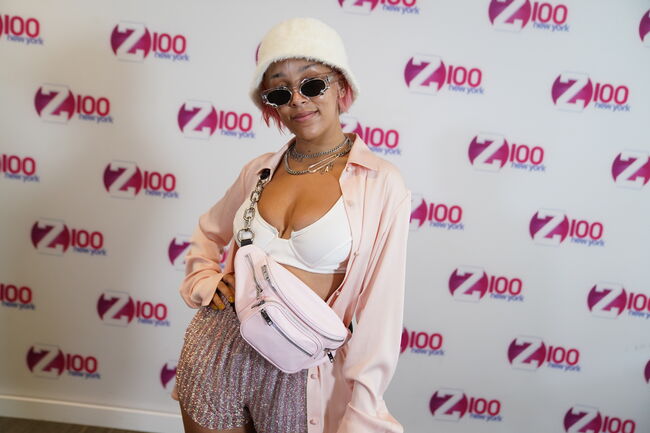 Doja Cat's new album 'Hot Pink' is here and she is ready to bring her vision to live. "It's amazing to see my vision come true," says Doja Cat to Maxwell in the Z100 studios.
When asked about her family backgroun and the influence they've had on Doja's career she responded, "My mom is like a huge hippie and she practiced Hinduism and my life has always been like all over the place.... I moved to the city when I was 12 years old so I've been in a lot of different environments and it's influenced me a lot." The artist continues saying, "I've never been told I should or had to be something... My dad dances he's incredible.... my brother produces [but] I was never pressured." Coming from such a creative family though it isn't so far off that Doja had a dream of making her own music.
How do the collaborations come about for Doja? It all goes down in the DMs of course! "Unless you make music I'm not DMing you back," jokes Doja. Actually though she shares with Maxwell, "The people that I hit up are very responsive too. They're not unreachable, or so out of the loop.... It's really cool." Doja even admits that Smino's verse "is better than any verse" on her album. The song he's featured on: "Won't Bite" is a total jam. Gucci Mane and Tyga also make features on the album.
Watch Doja Cat's entire interview with Maxwell below!

Maxwell
Listen to Maxwell from 6pm - 10pm on Z100 for our '9 At 9'
Read more