The Must-See Halloween Themed Bars In NYC You Have To Go To
Shelley And The City Takes On Halloween
'Tis the season for scary stories and wearing orange! Fall is literally the best part about summer ending and we are in love with it. Leaves are changing colors and our drinks are changing colors with it.
Is there any other way to celebrate Halloween and fall than hitting the themed bars in NYC this Halloweekend? No! Which is why I scouted out the best places for you to go so you don't have to bother. Here are my three favorites from my night of themed bar hopping!
1. The Beetle House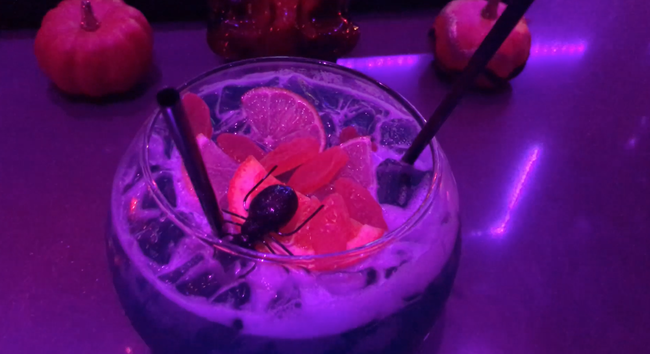 The Beetle House (308 E 6th St) was our first stop on this Halloween bar tour! The second you walk into this place you feel the Halloween vibes. From the decorations right when you enter to the sign behind the bar saying, "I'm here for the boos," this bar is ALL HALLOWEEN! 👻
Our favorite part of the night was the infamous fish bowl filled with spiders and Swedish fish! It was deliciously sweet and I couldn't get enough of it! This bar was great but definitely for -small parties only- You definitely don't want to walk into this bar with your crew of 10. Make sure you also make a reservation if you're trying to eat here!
2. Headless Horseman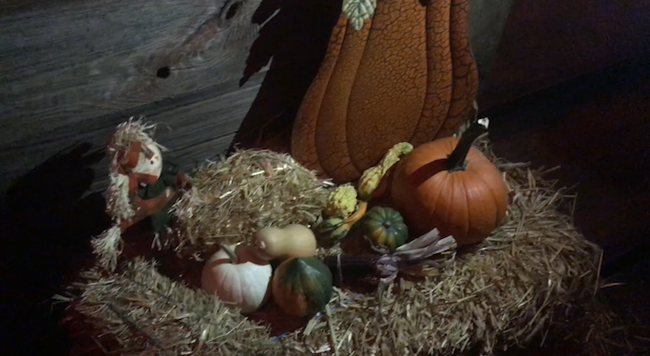 The Headless Horseman (119 E 15th St) definitely had the fall look we were going for. The bar immediately greets you with a stable/barn feel, which in New York is very rare! It's also big enough for your entire group of friends and then some. It's also cool that they have an outside area to go to when you're not feeling it inside.
There's also food here so.... that's a pro!
3. Sanatorium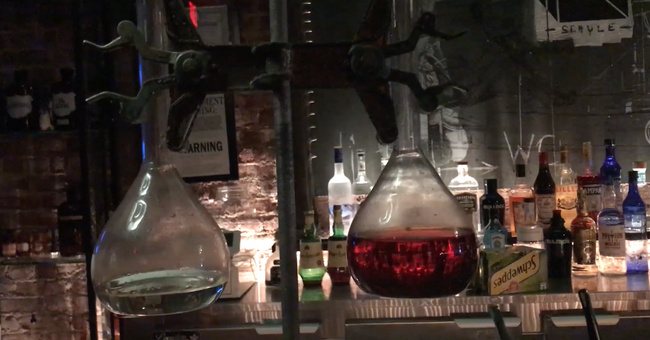 The Sanatorium (14 Avenue C, New York) is the only hospital themed bar you should ever step into this season. Lol jk, it's definitely the only hospital themed bar we've ever heard of!
The entire place gives off a spooky vibe with beakers hanging on the bar, even the menu is designed to look like a hospital chart! With the red velvet curtains and chandeliers it gives off class and yet the second you hit the basement you just know weird things are happening. There's a bath tub for starters and a DJ playing?! The bartender was also nice enough to make me a custom orange Halloween drink, so delicious, it's worth heading all the way to Avenue C!
Make sure to head to the top for more visuals and hope you have a Happy Halloween!

Shelley Rome
Listen to Shelley Rome on Z100 from 2am - 5am!
Read more